Finglas: A People's Portrait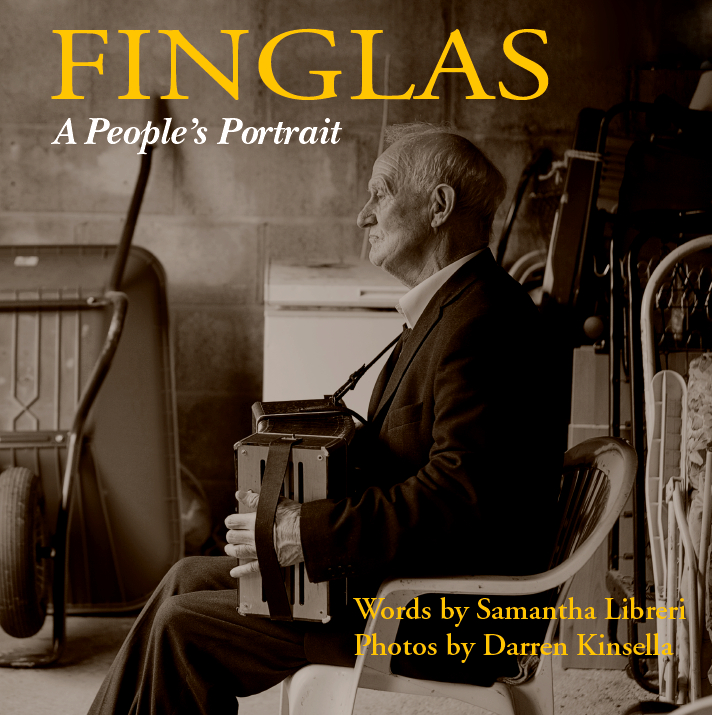 Finglas: A People's Portrait
The days were punctuated by the sounds of neighbours gossiping over garden walls, the Angelus bells and the tinny melody of the ice cream man's van. The nights by the sound of rave music, as cider drinkers socialised in fields nearby. Garden walls decorated with chunks of broken bottles to deter intruders, lonely piebald ponies tied up in fields munching grass and lampposts and walls that bore the names of our peers in marker, tippex and spray paint, were part of the canvas of our everyday lives.
Large-format, paperback | 256pp | ISBN: 978-1-84840-203-4 | Release Date: December 2012
Finglas: A People's Portrait is a showcase of the characters and the community that is Finglas.
Featuring interviews with Bono, Amanda Brunker, Dermot Bolger, Dessie Ellis, Mairead Farrell, Niamh Kavanagh, Gavin Friday, Charlie Redmond, Ronnie Whelan and many more, Finglas: A People's Portrait forms an essential record of Finglas' history in the 20th and 21st centuries. The book brings to life some of the most fascinating and compelling life stories of the area's residents and natives. Samantha Libreri, an award winning RTÉ journalist, has teamed up with Darren Kinsella, an award winning photographer, to craft this charming and beguiling book that explores the neighbourhoods rich history and highlighted the strength and power of the people of the area.